Dates:    October 21, 2022
Time:     9:00am - 3:00pm 
Location: Haywood Community College

Fee:      WRESA members  $65  (includes lunch)
          Non-members    $85  (includes lunch)
Audience: Coaches and other Educational Leaders
CEUs:     5 Contact Hours
WRESA is excited to provide this opportunity for educational leaders to have an entire day dedicated to coaching and leadership strategies. Join colleagues from all across WNC for an inspiring day filled with educational professional development and networking.  Join us on this journey as we all grow together as a community of learners and leaders.
What:  An action packed day kicking off with our keynote speaker, Kenny McKee, co- author of  "Compassionate Coaching" along with outstanding breakout sessions. Though this book is not required for this workshop, you are welcome to purchase the book. Note that there will be book signing opportunities during the conference.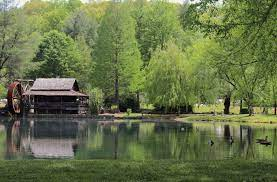 Where: Join us for a breathtaking Fall day on the beautiful campus of Haywood Community College.  During your lunch break you have the option to take a Fall walk or even bring a quilt/chair to have a picnic with your peers.  You can choose to dine inside as well.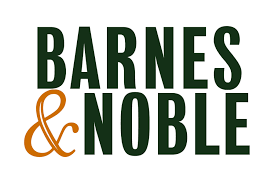 Barnes and Noble: We will have a mobile shop on site for you to purchase the latest books from our guest speakers (Kenny McKee and BJ Laughter) as well as some of the most popular coaching titles.  Remember that educators get a 25 % discount. 
Here are a few of the Barnes & Noble titles: 
Art of Coaching Teams: Building Resilient Communities that Transform Schools 
Art of Coaching: Effective Strategies for School Transformation 
Coaching Habit: Say Less, Ask More & Change the Way You Lead Forever 
Definitive Guide to Instructional Coaching: Seven Factors for Success 
How to Personalize Learning: A Practical Guide for Getting Started and Going Deeper 
Instructional Coaching: A Partnership Approach to Improving Instruction 
Introduction to Coaching Skills: A Practical Guide 
Leader's Guide to Coaching in Schools: Creating Conditions for Effective Learning 
Learning by Doing: A Handbook for Professional Learning Communities at Work, Third Edition 
A Practical Guide to Action for PLC Teams and Leadership
Make It Stick: The Science of Successful Learning 
Make Learning Personal: The What, Who, WOW, Where, and Why 
Onward: Cultivating Emotional Resilience in Educators 
Student-Centered Coaching: The Moves 
What Are You Craving?: A Step-by-Step Guide to Designing the Life You Were Meant To Live. 
Writing Revolution: A Guide to Advancing Thinking Through Writing in All Subjects and Grades 
———————————————————————-
Coach Conference 2022: The Journey of Coaching – What is Your Destination?
Agenda: October 21, 2022:
8:00-8:45- Registration and Check in
9:00-10:00-Keynote Speaker: Kenny McKee
10:00-10:15- Break
10:15-10:55- Breakout Session-1
11:00-11:45- Breakout Session -2
11:45-12:45- Lunch (free lunch provided)
12:45-1:30- Breakout Session-3
1:35-2:50- Whole Group Session-  "Understanding the Humans We Are Coaching"–   Charlie Lyons and Jim Saltz
2:50-3:00- Closing Remarks: BJ Laughter
Below are more details about the 12 Outstanding Breakout Sessions provided during the Coach Conference 2022:
Keynote: How to Leverage Communication in Coaching
What we communicate with our words and actions as coaches can be our greatest asset or worst liability. In this keynote, participants will learn how our language, beliefs, and actions intersect to support professional growth for educators. Specific strategies to energize educators and demonstrate impact with their students will be shared throughout the address.\
Presenter: Kenny McKee  (Keynote Speaker)
Presenter Bio: Kenny McKee is the co-author, along with Kathy Perret, of the ASCD book, Compassionate Coaching: How to Help Educators Navigate Barriers to Professional Growth. He currently works as a content designer for NWEA. Kenny also serves as a social media and professional learning consultant with Student Achievement Partners.
 In his prior position, Kenny worked as a high literacy and instructional coach in Asheville, NC,   supporting classroom teachers and other school faculty in professional growth. His classroom teaching career was in middle and high school English language arts. He has also served as a Teaching Instructor for the department of Literacy, English, and History Education at East Carolina University. Kenny has partnered with private schools, public schools, districts, state departments, nonprofits, and education companies in various consulting and leadership roles.
 He has authored educational blog posts for Student Achievement Partners, SmartBrief, Virtual Job Shadow, Sibme, TeachThought, and NEA. Kenny has presented for a number of local, state, national, and international conferences in-person and online. In 2014, Kenny conducted grant-funded research for North Carolina's department of public instruction on the impact of morphological instruction on English learners' Tier II vocabulary acquisition. In 2018, Kenny joined the Paideia National Faculty. Kenny became a National Board Certified Teacher in 2006 and renewed his certification in 2016.
In 2014, Kenny was selected as an ASCD Emerging Leader. In 2020, he won the Outstanding Publication Award from the Emerging Leaders ASCD chapter for his post, "Coaching Through the Covid-19 Crisis."
Kenny earned his Bachelor of Science degree in English education at Appalachian State University in Boone, NC. His master's degree in reading education is from East Carolina University in Greenville, NC. He is licensed as a K-12 reading specialist and a 6-12 English language arts teacher.
Navigating a Course for Effective Coaching
Presenter: Kenny McKee  (Break-out Session)
What lays the groundwork for coaching to be most effective? Participants in this session will identify the coaching pathways of autonomy, belonging, and competence, examine the components of the three-phase coaching cycles tailored to each educator as well as the conditions for implementing them , and acquire strategies to manage and monitor coaching cycle goals.
Thriving in the Coaching Wilderness: Four Tools to Chart Your Path to Success
Presenter: Kenny McKee (Break-out Session)
As we coach within our schools and districts, many problems can arise that require easy-to-use tools. Participants learn about tools that will greatly impact the success of their coaching work in four problem areas. The session will provide links to the tools themselves (which can be used as they are or remixed) as well detailed explanations of why each tool works well and how it can be used. Participants will be able to put these materials to immediate use! Some tools are especially helpful for coaches who work with multiple content areas or who serve multiple schools.
Mentors: Moving From Buddy to Coach  
Presenter: Amy Laughter
As you mentor Beginning Teachers, are you truly impacting their teaching and their students' learning?  Come learn how to make this happen while also considering the unique challenges of a new teacher.
Presenter Bio:  Amy Laughter is the Western Regional Education Facilitator for the North Carolina Department of Public Instruction.  In this role, she works with Beginning Teacher Support Programs throughout the region and is passionate about retaining and supporting the newest members of our profession.
The Principal/Coach Relationship
Presenters: BJ Laughter and Carolyn Henderson
  The relationship between a principal and the instructional coach is key to school success.  In this session, a former principal and coach will share how they worked together to turn their school from the lowest-performing in their district to the highest in every growth category.
Presenter Bio: BJ Laughter is a former teacher, coach, and administrator in Henderson County Schools, and the author of two best-selling books, including Worst to First:  A Common Sense Approach to an Amazing School Turnaround.
Presenter Bio:Carolyn Henderson is a former teacher and instructional coach, and is now a school administrator.  Mr. Laughter referred to her as his quarterback during their time working together. 
Sneaky Ways to Provide Coaching and Professional Development 
Presenter: Kendra Cameron- Jarvis
How do we provide coaching and support to teachers and administrators when time and mental capacity are at their limit? Join me to learn how to leverage digital tools and your own creativity to reach your staff to provide meaningful support. 
Presenter Bio: Kendra Cameron-Jarvis serves as an instructional technologist for Buncombe County Schools, the largest school district in western North Carolina. She holds a master's degree in online learning and professional development and is a National Board– certified educator. During her 19 years in education, she has worked as a middle school English teacher, a secondary literacy coach, instructional technologist, and adjunct professor for UNC Asheville. Most recently, Kendra partnered with Chickasaw City Schools in Mobile, Alabama as an educational consultant focused on blended learning and led technology-focused professional development for South Alabama Research and Inservice Center.
Introduction to Student-Centered Coaching
Presenter: Gin Hodge
The work of instructional coaching is a dynamic part of school communities. Student-Centered Coaching is not about "fixing teachers". It is about a partnership between the coach and the teacher focused on student learning. Join me for a brief introduction to Student-Centered Coaching as we define Student-Centered Coaching, discover and reflect on the core practices of Student-Centered Coaching and analyze the differences between Student-Centered Coaching and other coaching models. 
Presenter Bio : Gin Hodge is NCCAT's Senior Early Grades Literacy Specialist. She came to NCCAT from Buncombe County Schools two years ago where she was an elementary instructional coach for 10 years. Prior to becoming an instructional coach, Gin taught multiple grades in Jackson, Rutherford, and Buncombe Counties and was the Buncombe County Schools' Teacher of the Year in 2003.She is a certified Amplify mCLASS Master Trainer and certified Effective Literacy Coach from Lesley University. Gin holds a Master's Degree in Education from Western Carolina University and is excited to share the Science of Reading with all elementary teachers across North Carolina. 
Building Teacher-Coach Relationships
Presenter: Elsa Iglesias
We will explore the basic elements of building strong teacher-coach relationships: effective partnership agreements, teacher leadership, communication, identifying needs, encouraging feedback, and managing resistance and conflict. 
Presenter Bio: Elsa Iglesias is an EC Instructional and Curriculum Specialist for Buncombe County Schools in Asheville, North Carolina. She serves as the North Carolina State Improvement Project Math Coach for the Western Region of North Carolina. Elsa holds B.S. and M.S. degrees in Special Education and she is a Nationally Board Certified Teacher of High School Mathematics. Elsa is also an instructor of Foundations of Math and Reading Research to Classroom Practice.
Collecting Data in the Classroom
Presenter: Donna Hensley
One goal of instructional coaching is to support teachers to reach their self-selected goals.  Once a teacher has a goal in mind, the instructional coach can collect data by observing in the teacher's classroom. The teacher and the coach should agree on how to collect that data in a pre-conference and should discuss how to use the data to create action steps to improve the teacher's practices in a post conference.
Participants in this session will learn several ways to collect data when observing teachers in the classroom.  Strategies and templates for pre-conference, collecting data, and follow up with teachers will be shared.
Presenter Bio: Donna Hensley earned a Bachelor's Degree in Business Administration from Gardner-Webb University, received a teaching certificate from NCTEACH through Lenoir-Rhyne College, and a Master's degree in Instructional Technology. Her certification areas include middle grade mathematics, middle grades science, K-12 AIG, K-6, and Instructional Technology Specialist – Computers. Donna is a 2015 graduate of the NC New Schools Coach University.  Donna taught math and Algebra 1 in seventh and eighth grade for seven years. She is beginning her fourteenth year as an Instructional Technology Facilitator, and she currently works with students and teachers in a 1:1 environment for East Rutherford High School in Rutherford County. Donna has presented at World View 2011 Partners' Program,WRESA, NCCTM math conference, NCTIES, Summer Institute for Region 8, Home Base Symposium 2016, and the Friday Institute.
Building a Support System for Coaches in your Public School
Presenter: Kim Baker
Do you ever feel like the lone ranger as an instructional coach?  Do you desire support from colleagues to help you grow professionally? Participants in this session will learn strategies to enhance instructional coaching skills and build support systems for assisting other coaches as coaching can often be a "singleton" job within a building or multiple buildings.
The session will include tips for forming a PLC for coaches and other instructional support staff in your PSU.  Participants will also explore ideas and tools to provide professional development for new as well as veteran coaches within a district.
Presenter Bio: Kim Baker attended the University of North Carolina, Asheville as a Teaching Fellow, where she graduated with a Bachelor's Degree in History and earned a NC Teaching License for 6-12 Social Studies and 6-9 English Language Arts.  She continued her education earning a Master's Degree in Middle Grades Education from Gardner-Webb University and added an Administration endorsement from Appalachian State University.  Kim became a licensed Literacy Coach after years of training by the North Carolina Teacher Academy.  Kim has taught grades 6-8 social studies and ELA as well as served as a literacy coach in a middle school for two years.  She currently works as a middle grade instructional coach for Rutherford County Schools.  Kim's professional passions include transforming the traditional grading system, increasing student motivation and achievement through engaging classroom practices, and designing standards-driven instructional plans.
Powerful Feedback Tools 
Presenter: Leslie Buchanan
Providing feedback is an essential role of the coaching process. Leslie will be sharing observation forms that provide direction for pre and post conferences along with classroom observations. These forms ensure that teachers are given specific feedback that aligns to their needs and learning processes. 
Presenter Bio: Leslie Buchanan is an experienced classroom teacher and instructional coach. Her passion is supporting all learners, including teacher learners. With a strong belief in teacher efficacy, Leslie has worked to create observation and feedback experiences that empower teachers. Based on action research practices, Leslie will be sharing the importance of observation forms that involve the pre-planning process and follow-up conversations that will provide teachers with specific feedback. 
Culturally Responsive Teaching: Third Space
Presenters: Tsianina Tovar and Dr. April Wright
There is a consistent pattern of low performing readers in elementary schools throughout the nation. This pattern also shows a consistent achievement gap between brown and white students as well as English as a first language and English as a second language students. Come see how one school has used the journey of coaching to navigate capacity-building in culturally responsive instructional practice.
Presenter Bio: Tsianina Tovar is an ML Instructional Coach K-12 for Buncombe County Schools. She is a National Board Certified Teacher and NC Global Educator. Mrs. Tovar has worked in education for the past 25 years in various roles; as an ESL and Spanish teacher in K-12, and as a coordinator for the Federal Programs ESL (Title III) and Indian Education (Title VI). She has spent her educational career promoting cultural awareness to encourage students to relate academic content to their cultural context and to provide teachers with the Latino and Native Peoples' perspective in education. 
Presenter Bio: Dr. April Wright is currently the principal of Haw Creek Elementary in Buncombe County, NC. Formerly she worked as principal of Woodfin Elementary, assistant principal of Candler Elementary, K-5 Instructional coach and 5th grade teacher in Buncombe County Schools.  Mrs.Wright served as a district level Thinking Maps and High-Quality Kindergarten trainer. She has presented Operations and Algebraic Thinking research at the North Carolina Council of Teachers of Mathematics (NCCTM) conference. Mrs. Wright currently serves as a board member for Buncombe Partner for Children. She holds a B.A. in Elementary Education, a Master's in School Administration and a Doctorate in Educational Leadership from Western Carolina University.
Help! My teachers have Multilingual Learners (MLS) in their classrooms, and I need to support them.
Presenter: Omar Lemus
This presentation will help build the capacity to assist all classroom teachers in their classes,especially those with clusters of Multilingual Learners (MLS). Participants will learn focused strategies to scaffold access to grade-level content in a structured and systematic way. These strategies will support academic language development in a motivating and low-affective filter environment.
Presenter Bio: Omar Lemus is a biliteracy and an ESL(English as a Second Language) teacher committed to motivating students and teachers to reach their maximum potential inside and outside the classroom. He holds a Master's Degree in Education from Wake Forest University, North Carolina(2011), and a Bachelor's Degree in teaching foreign languages from Universidad Tecnologica de EL Salvador( 2001). Omar is a National Board Certified Teacher and a Project Glad agency-certified teacher by the Department of Education in Orange County, California. He is also a North Carolina EL Teacher Network Leadership Team member and works as an ESL Instructional Facilitator for Henderson County Schools in North Carolina.
WHOLE GROUP SESSION:  (1:35 – 2:50)
Understanding the Humans We Are Coaching- Whole Group Presentation
Presenters: Charlie Lyons and Jim Saltz
Maximize the building of capacity and confidence through coaching by using the science of matching references on a higher level. Through self-evaluation, role play, and best practices see the coaching cycle come to life.
Presenter Bio: Charlie Lyons is a Director at Ed Direction. Charlie is a veteran educator with 20 years of experience in the public school system, serving as a teacher, varsity coach, and Principal at the elementary, middle, and high school levels. A North Carolina Principal Fellow, he serves as an advisor, speaker, and coach for a large variety of organizations and schools on the local, state, and national level. Organization memberships include National Conference for Exceptional Children, United Methodist Men, StoryWork International, AVID, Florida Conference for Independent Schools, and Piedmont Triad Education Consortium, as well as many additional school districts across the country. 
Charlie is passionate about equity issues, human motivation, empowerment, and rekindling the higher purpose of education as an institution. His work and experience have shown that the climate, culture, and human interactions in a school are the biggest indicator of its success.  
In 2015, after many years of successful school-based leadership, Charlie chose to step aside from his principalship to start DRIVE: a force for awakening the best in human spirit. Under his leadership DRIVE rapidly grew throughout the southeast. DRIVE's revolutionary approach of igniting, uniting and elevating communities has impacted the life and work of thousands of educators and organizational leaders from more than 50 school districts, churches, and businesses across 10 states.  
Charlie earned his Master's in School Administration from the University of North Carolina Greensboro. He holds a bachelor's degree in Social Studies and History Education from Appalachian State University. 
Presenter Bio: Jim Saltz is a Leadership and Improvement Coach with Ed Direction. Jim enjoys working with schools and seeks the challenge of implementing data-driven school improvement strategies without sacrificing the quest for a positive, nurturing school culture. With over thirty years of educational experience, Jim has dynamically led schools and programs by promoting a success-oriented culture that transcends the tests of time. Described as a visionary, Jim strives to assist organizations in building capacity so that schools can function at their highest level, and ensuring that so the school community will have both immediate and sustained impact.  
If you have any questions, please contact Candie Sellers at csellers@wresa.org/828-774-5681 (ext. 104)