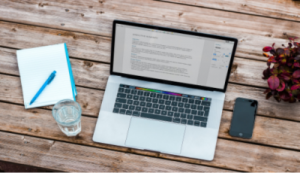 Welcome! This Eric Carbaugh course, focused on the book which he co-authored, Designing Authentic Performance Tasks and Projects: Tools for Meaningful Learning and Assessment, addresses the design and implementation of authentic performance tasks and projects. Throughout the course, you'll learn about many practical tools to help you integrate these learning and assessment strategies into the fabric of your classroom. In addition to the modules devoted to the design of tasks, projects, and rubrics, you'll also explore how to differentiate these tasks, teach in a performance-based classroom, and overcome common management challenges. The last chapter is devoted to creating a performance-based curriculum.
By completing this course, participants will:
Design meaningful and authentic learning experiences and assessments
Create tools to evaluate student work
Differentiate tasks and projects for student interest or readiness
Understand key instructional shifts in performance-based classrooms
Effectively manage student work
Explore opportunities for a performance-based curriculum
These modules include a collection of reflection questions, activities, and/or job embedded tasks, which will ask you to apply strategies and tools to your own teaching.
Enjoy your journey into performance-based curriculum and assessment.
For more information about this courses, contact Candie Sellers at csellers@wresa.org. CONTACT HOURS: 20