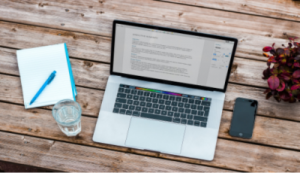 Welcome!  Eric Carbaugh, co-author of the book titled: The Differentiated  Flipped Classroom; A Practical Guide to Digital Learning  will take you through  this course using the book as a guide. Participants will need to purchase the book prior to starting the course.
Primarily, participants will learn how to:
Craft a positive learning environment and build relationships with students both at home and at school;
Create or personalize content for students to view when learning at home;
Monitor student progress towards key learning goals;
Differentiate for student readiness, interest, and learning profile needs; and,
Manage a differentiated flipped classroom environment.
After each chapter, there are a set of reflection questions to help you process key ideas. In addition, some chapters have "job embedded tasks" which will ask you to apply strategies and tools to your own teaching and then reflect on these experiences. Included in some modules are additional resources such as brief articles, video clips, and tutorials that will help you to successfully complete the job-embedded activities.
To maximize your learning, please complete the reflection questions in each chapter BEFORE working on the job embedded tasks (if included).
Enjoy the course!
For more information about this courses, contact Candie Sellers at csellers@wresa.org. CONTACT HOURS: 20