MTSS for Grades 6-12
October 13 @ 9:00 am

-

3:00 pm

|

Recurring Event

(See all)

One event on October 13, 2022 at 9:00 am

One event on October 27, 2022 at 9:00 am

One event on November 4, 2022 at 9:00 am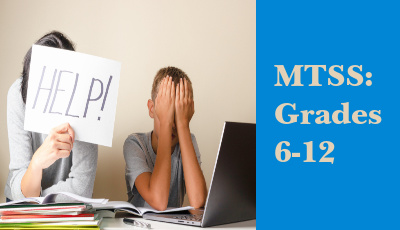 Type:      In-Person
Dates:     Sept 30, Oct 13, Oct 27, and Nov 4, 2022
Time:      9:00am-3:00pm

Location:  WCU at Biltmore Park (Room #346)
           28 Schenck Parkway
           Asheville, NC 28803 

Fee:       Free thanks to the Dogwood Trust Grant (See registration restrictions under "Audience")

Audience:  Principals, Assistant Principals, and other Education Leaders
           ***NOTE: Due to Grant Requirements, only WRESA Members and Burke County Staff are eligible to register
           for this workshop

Credit:    20 Contact Hours
Limit:     60 Participants

Presenter:  Tamara M. Houchard, M. Ed., MSA, NBCT
Tamara Houchard is a Senior Content Specialist with NCCAT. She has been a Multi-Tiered System of Support (MTSS) Specialist and Positive Behavioral Interventions and Support (PBIS) Coordinator in Gaston and Mitchell County Schools, as well as a Curriculum Coordinator and K-12 teacher in Mitchell and Avery counties. She has taught in classrooms from kindergarten to college seniors. Houchard was recognized as Teacher of the Year twice in Mitchell County and Central Office Administrator of the Year for Gaston County Schools. Houchard graduated from Avery County High School, earned a BS in Elementary Education from Appalachian State University, and double masters at Western Carolina University in Curriculum & Instruction/Supervision and Administration. Houchard was a Gillingham Classroom Instructor and is a National Board Certified Teacher.
This series of four full-day sessions is intended for school leadership teams to take a deep dive into the framework that supports all the work within the school. 
Day 1: Overview and review of FAM-S data
Day 2: Attendance and Academic Protocols
Day 3: Behavior and Social Emotional Learning Protocols
Day 4: Problems of Practice.
Requirements: Attendance of administrator each session (principal recommended); completed FAM-S (assistance provided if needed) and NCStar results; and fully charged laptops each session. Recommended number of participants are 4-8.
Definitions 
MTSS:  Multi-Tiered System of Supports
FAM-S:  Facilitated Assessment of MTSS – School level
School Leadership Team:  Selected by the principal as members who have a broad view of various aspects of the school and who will move the work forward.
For further information, contact Jill Chambers at jchambers@wresa.org
***REMINDER:  Your school system must be a WRESA Member, OR, you must be a Burke County staff member to be eligible to sign up for this workshop.  If you are unsure whether your school system is a member of WRESA, click  WRESA MEMBER List.