Date: June 25, 2018
Time: 9:00 am  – 11:30 am
Location: Renaissance Hotel    31 Woodfin St, Asheville, NC 28801
Cost: $50
Two of the nation's most inspiring educators: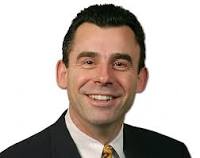 Dr. Todd Whitaker has been fortunate to be able to blend his passion with his career. Recognized as a leading presenter in the field of education, his message about the importance of teaching has resonated with hundreds of thousands of educators around the world. Todd is a professor of educational leadership at the University of Missouri and professor emeritus at Indiana State University. He has spent his life pursuing his love of education by researching and studying effective teachers and principals.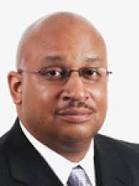 A highly-regarded urban public school educator in New Jersey for over twenty years, Principal Baruti Kafele distinguished himself in the classroom and as a school leader. As an elementary school teacher in East Orange, NJ, he was selected as the East Orange School District and Essex County Public Schools Teacher of the Year. As a principal, he led the transformation of four different schools, including "the mighty" Newark Tech, which went from a low-performing school in need of improvement to recognition by U.S. News and World Report Magazine three times as one of America's best high schools.
Dr. Todd Whitaker and Dr. Baruti Kafele will join us to discuss some of their findings related to effective teacher practices.  Dr. Whitaker will highlight practices discussed in "What Great Teachers Do Differently" from 9:00-10:15 and Principal Kafele will focus on his findings from 10:30 -11:30.  You will not  want to miss this opportunity to hear from these inspiring educators.
If you have questions please contact Jan Webster at jwebster@wresa.org or 828-774-5681 ext. 21 or Vicki Wilson at vwilson@wresa.org or 828-774-5681 ext. 22.