Energized
for Excellence
Dates:  June 23-25, 2019
Location: Renaissance Hotel
31 Woodfin St, Asheville, NC 28801.
Materials for sessions:
Rick Wormeli's Keynote Materials: "Cultivating Creativity" 
RWKeynoteWRESA June 2019 Summer Leadership Conference Luncheon Keynote Cultivating Personal Creativity in Teachers and Students PDF Selected Slides handout version
Rick Wormeli's afternoon breakout session:  "Leadership for Teacher Engagement and Cultural Shift in Schools"
Wormeli WRESA Summer Leadership Conference June 2019 Leadership for Teacher Engagement and Culture Shifts in Schools PDF handout version
Stephen Earwood's Breakout Materials: "Where is the Data…and what do we do with it?" 
Ann Maddock's Materials:  "A Deep Dive Into the 2018 NC Teacher Working Conditions Survey Data and Looking Ahead to 2020"
A Strong Behavior Core Tier of Support Within an MTSS Framework  Nancy Kueffer, Alisha Schlitz
Get the 2019 Summer Leadership Conference App
Keynote Speakers

Rick Wormeli
One of the first Nationally Board Certified teachers in America, Rick brings innovation, energy, validity and high standards to both his presentations and his instructional practice, which include 39 years teaching math, science, English, physical education, health, and history, as well as coaching teachers and principals. Rick's work has been reported in numerous media, including ABC's Good Morning America, Hardball with Chris Matthews, National Geographic and Good Housekeeping magazines, What Matters Most: Teaching for the 21st Century, and the Washington Post. He is a columnist for AMLE Magazine and a frequent contributor to ASCD's Education Leadership magazine. He is the author of the award-winning book Meet Me in the Middle as well as the best-selling books Day One and Beyond, Fair Isn't Always Equal: Assessment and Grading in the Differentiated Classroom (Second Edition), Differentiation: From Planning to Practice and Metaphors & Analogies: Power Tools for Teaching any Subject, all five from Stenhouse Publishers, as well as Summarization in any Subject: 60 Innovative and Tech-Infused Strategies for Deeper Student Learning (releasing in fall 2018) published by ASCD.  His book, The Collected Writings (So Far) of Rick Wormeli: Crazy Good Stuff I Learned about Teaching Along the Way, is collection of his published articles, guest blogs and more through 2013. His classroom practice is a showcase for ASCD's best-selling series, At Work in the Differentiated Classroom. With his substantive presentations, sense of humor and unconventional approaches, he has been asked to present to teachers and administrators in all 50 states, Canada, China, Europe, Thailand, Japan, Vietnam, Korea, Australia the Middle East, and at the White House.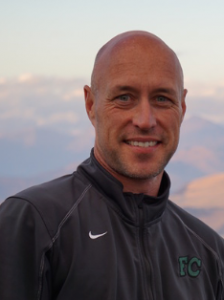 Dr. Joe Sanfelippo
Dr. Joe Sanfelippo is the Superintendent of the Fall Creek School District in Fall Creek, WI. The Fall Creek School District was named an Innovative District in 2016 and 2017 by the International Center for Leadership in Education. Joe holds a BA in Elementary and Early Childhood Education from St. Norbert College, a MS in Educational Psychology from the University of Wisconsin-Milwaukee, a MS in Educational Leadership, and a PhD in Leadership, Learning, and Service from Cardinal Stritch University. Joe is also an adjunct professor in the Educational Leadership Department at Viterbo University. Joe has taught Kindergarten, 2nd Grade, and 5th Grade. He was also a school counselor and high school coach prior to taking on an elementary principal position in 2005. He has served as a principal in suburban and rural Wisconsin.
Joe co-hosts the Successful Schools Podcast, and co-authored The Power of Branding-Telling Your School's Story, Principal Professional Development: Leading Learning in a Digital Age and Hacking Leadership: 10 Ways Great Leaders Inspire Learning That Teachers, Students and Parents Love. He was selected as 1 of 117 Future Ready Superintendents in 2014 and 1 of 50 Superintendents as a Personalized Learning Leader in 2016 by the US Department of Education. He attended summits at the White House for both distinctions. Joe has been a featured speaker in multiple states in the areas of Telling Your School Story, Advancing the Use of Social Media for School Leaders, Creating a Culture of Yes, and Personalized Professional Growth for Staff. Go Crickets!!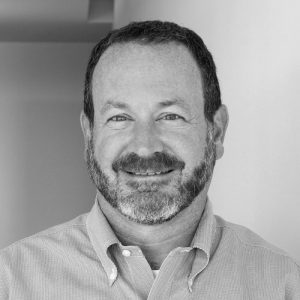 Dr. Mark Benno, 
Apple Inc.
Dr. Mark Benno leads the U.S. East Education Development team at Apple, working with school leaders to leverage technology to transform learning. Prior to joining Apple, Dr. Benno served as an adjunct professor, teacher, principal, and technology coordinator in Texas and Mississippi. He holds a PhD in Technology and Teacher Professional Development with a minor in Curriculum and Instruction, a MEd in Secondary Education, and a BS in Social Work.
Apple Education
Some of the most powerful opportunities for technology are realized in the hands of students and teachers. Apple designs technology that empowers every individual, no matter how they learn and what they love to do. And Apple Education is dedicated to helping schools make the most of Apple products to expand what's possible for learning, create new opportunities for teaching, and establish dynamic environments that inspire both.
Over 30 Breakout Sessions with topics highlighted below:
Hotel Blocks are now open.   (See Below)
Take a video tour of what Asheville has to offer.
Asheville Networking Opportunities
Renaissance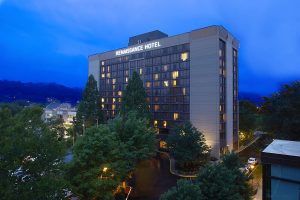 Just call and mention 2018 WRESA Summer Leadership Conference
Cost: $174.00  
Guests may also call 1-800-468-3571 to make the reservation as well.  Mention 2019 WRESA.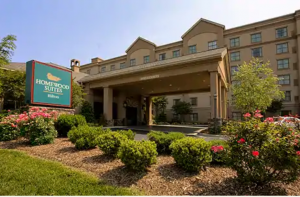 Cost: $159.00
Call 828-252-5400 and mention WRESA
Deadline:  June 2, 2019

Cost: $149
Call: Hyatt Central Reservations at 800-233-1234 and mention 2019 WRESA or go online at Hyatt
Deadline: June 8, 2019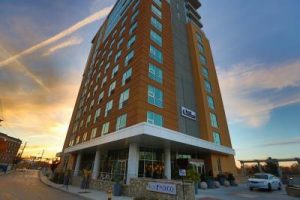 Cost:  $179.00
Call 828-239-0239 and mention 2019 WRESA
Deadline: June 7, 2019.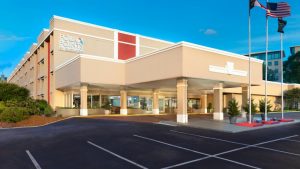 Cost: $129
Deadline: June 7, 2019